Year after year, falls remain the leading cause of death on construction sites. Second place usually isn't even close. Prepare your company to feel safe and confident while in the most vulnerable circumstances.
If your employees are working on a roof or on scaffolding, guess who is a billboard for OSHA to see with the message "Turn around and look at us!"? Because falling off of ladders makes up a significant portion of fatality statistics, it makes them one of the more dangerous tools our employees will ever use.
Construction Safety Advisors provides training in the following areas:
Fall Protection
Learn the when, where, and how's of fall prevention and protection. Do your employees know what equipment can and cannot be used in various situations? Do they know how to select equipment and anchor points based on fall clearance calculations? 
Ladders
One of the most used – and most dangerous – pieces of equipment on site. Learn the types, proper use, and new technologies.
Scaffolding
Used mainly by masons and siders, there are so many styles to choose from that range in complexity.
Stairways
Stairs don't typically fall under the category of working at height, but they do share one important ingredient: gravity.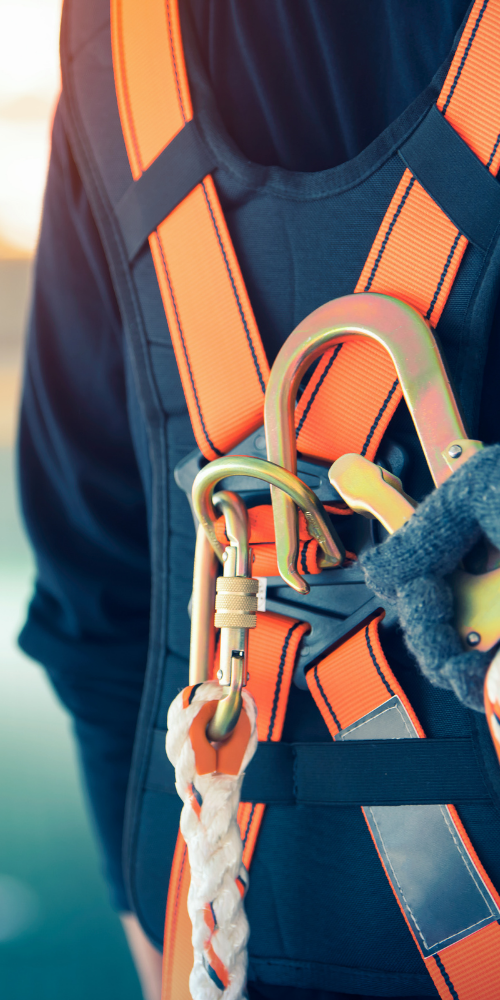 At what height is fall protection training required?
Any employee working more than six feet off the ground should be trained in fall protection!
Why is stairway training important?
Anyone who uses stairways during construction must be trained on the use and hazards, especially if you're the one constructing them.
Do my employees need to be trained on scaffolding safety?
Even if you don't typically use scaffolds if your employees need to occasionally access them, how will they know it's safe to do so? Any team that's accessing scaffolds should know how to do so in a safe manner.